PinkBlush Maxi+Birkens Remix
Cutting it down to the wire again this week! Sorry y'all but finding the balance between my life, my new position as office manager, and taking time for my favorite activity, blogging, is kinda rough right now. Part of it I chalk up to these ridiculous summer temps. I know I'm the minority, but I dislike summer with a passion. I don't get summers off and it's hot and people do dumb stuff because of the heat… or at least I think they do. It's probably the same stuff that happens all the time, I'm just more aware because I'm irritated with the heat. The best way I beat the heat is dressing to keep cool. This isn't the first time I've mentioned this, possibly because I'm trying to keep cool every day, but maxis are my favorite for summer. This outfit could easily be another "easy" button outfit.
Specifically this maxi has some qualities that make it hard to pass up. The slit in the left side is genius. So many times slimmer cut maxis you can barely walk in. What's the point of wearing it if you can't walk? Exactly. Maxis without drawstrings I typically don't even pick up to try on. Usually I look larger because there's nothing to break up the fabric and give me a waist. Also, I used to pass on racer backs, but now, it's a style I've started gravitating towards because of
this
valuable piece of underclothes. Seriously, it's the best. Racer backs to me are give more visual interest than just a basic tank. Fourth, you can't tell this in the pictures but this dress is SOFT with a little stretch. No better combination.
Pink Blush
has a ton of different maxis perfect for the end of summer heat! Their new women's line has all kinds of great picks at amazing prices. When you're picking up those end of summer pieces, make sure you use the code HAYESDAYS15 for 15% off at checkout! They have also graciously offered to give $25 to one of my readers! Make sure you enter!
My remix piece for this Monday is… surprise surprise, my Birkenstocks. Once a Birken wearer, always a Birken wearer. Sure they're ugly, but comfort… it's hard to give up.
As we approach the dog days of summer, what are you adding to your wardrobe (or subtracting) to stay cool? Any last minute vacations? Please share as I want to live vicariously through you.
Linking up with:
Lauren at Fizz and Frosting
And Marissa at The Modern Austen
And for the first time, linking up tomorrow with
Laura at Walking in Memphis in High Heels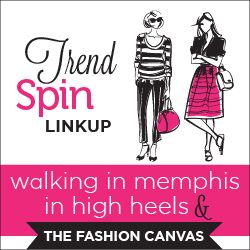 Though I did receive this amazing dress from Pink Blush as compensation for sharing my opinions, they for sure can't be bought. Honesty is the best policy.*Disclaimer: I was provided with a sample of this product free of charge, for review purposes. This did not alter my opinion of the product and the opinions I have expressed in this post are my own. I am disclosing this in accordance with the United States Federal Trade Commission's 16 CFR, Part 255.